︎︎︎
Ana Cots ︎ Walking Tour Valencia
---
Project description

The city of Valencia is preparing to be the World Design Capital in 2022.

So as a local designer of the city of Valencia, I present a proposal for this great event that means a great opportunity to show, discover and rediscover the city for the foreigners and the local people.

Walking Tour Valencia aims to be an experience for tourists and residents of the city, where people will discover the most iconic, representative or artistic places through a series of routes distributed throughout the city, preparing to be the World Design Capital in 2022.


How the Routes Work?

The city of Valencia currently has 19 districts of which six different routes have been created, where in each one you can find different locations or representative spots.

Each route is associated with a colour that will represent the route, and a map of the district where the different locations can be found.

The main idea of this project is to walk through the city and discover the different locations by means of advertising posters placed in front of the spots, which will have a representative illustration, general information and a map of the different points of the route where they are located.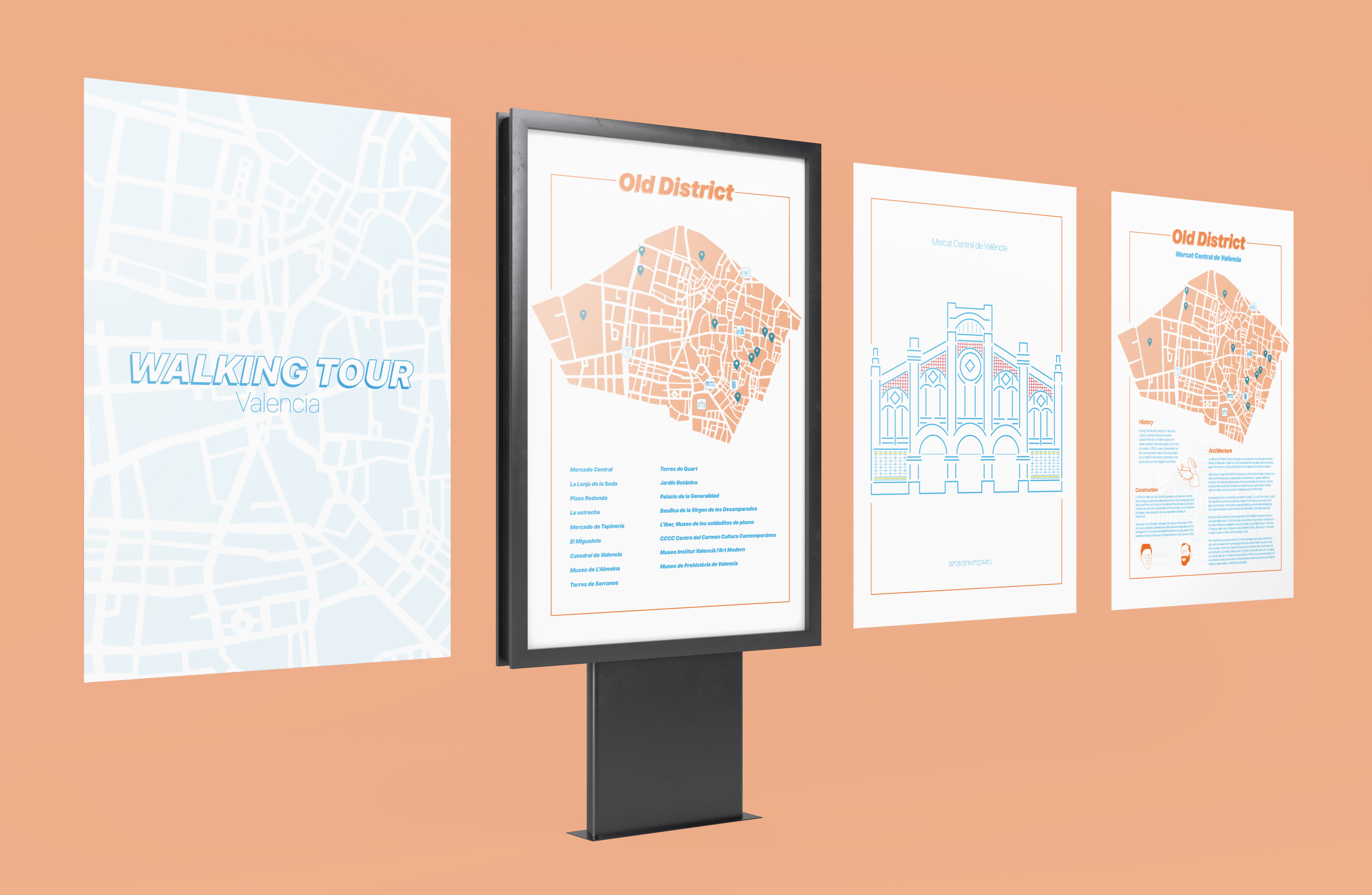 ︎ Video link

---
Student bio


Hey! Hello! My name is Ana Cots, I came to study this last year here at Prague College, after finishing my studies in Art and Design at ESAT, Valencia.

I would like to introduce myself as a graphic designer and illustrator, although I also have knowledge and interests in other fields of design such as UX/UI, branding, motion graphics, etc.


︎ ︎ ︎